My Dearest Son,You may be turning another…
My Dearest Son,
You may be turning another year older, but in my heart you will always be my little boy. I am so proud of the man you have become. I wish you continued success in the year ahead.
Know that I will always be by your side to support you, love you, and cheer you on. May this day, and all the days before you be filled with joy, peace, and prosperity.
Happy Birthday, Son!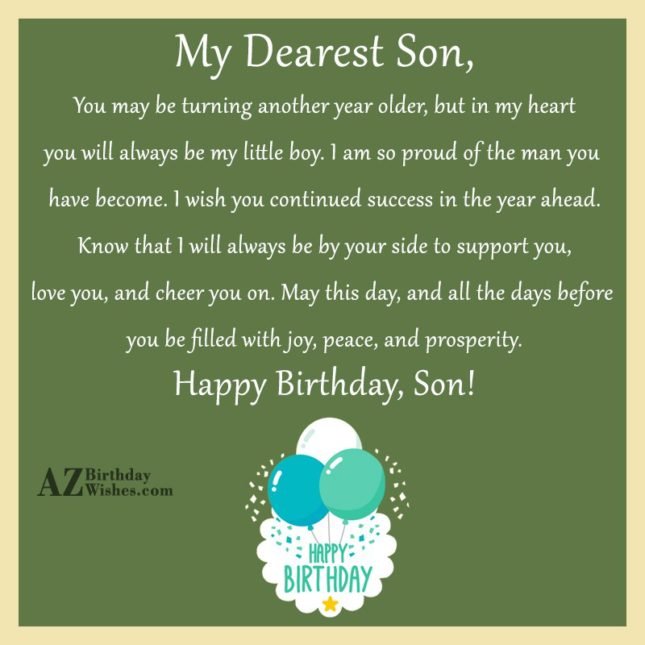 Category: