The moment I saw you,I felt so…
The moment I saw you,
I felt so much love
For this perfect little angel
Sent from above.
Every year I've watched you grow
Into such an amazing person.
You deserve the very best in life,
Of this I am certain.
This birthday wish is sent to you
With lots of love attached.
I hope the year ahead for you
Holds so much happiness it can't be matched!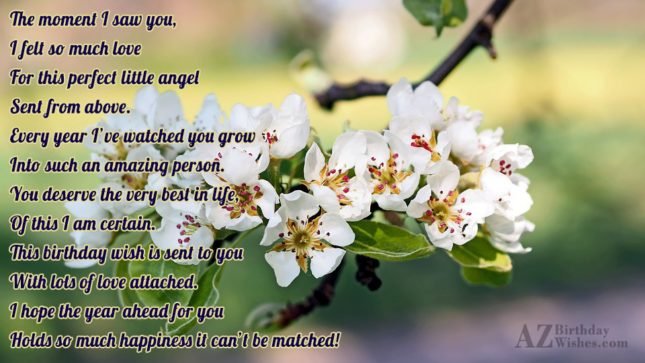 Category: