Pretty as a princess,Gentle as a dove,Ambitious…
Pretty as a princess,
Gentle as a dove,
Ambitious and fearless,
A heart full of love.
Funny and bright,
Kind and true,
A soul filled with light;
These are the things that I think about you.
Dear niece, you are such a treasure;
I hope that your birthday is an absolute pleasure!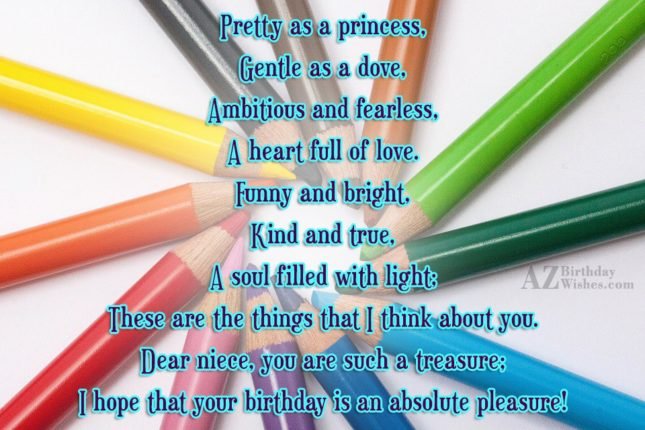 Category: