Mirror mirror on the wallWho's the most…
Mirror mirror on the wall
Who's the most beautiful of them all?
It's my sister, didn't you know
She's the best, I don't need to show
The most important thing that I want to say
Is that today is her Birthday
I wish that the path of happiness she treads
Brings her joy and surprises in the year ahead.
Wishing you a Happy Birthday dearest sis!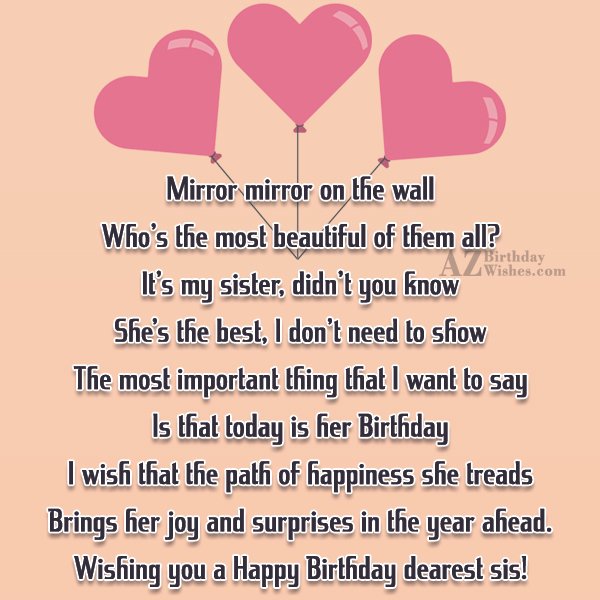 Category: