Dear Son,The day you were born was…
Dear Son,
The day you were born was the greatest day of my life. My heart filled with a love so big it felt like it would burst. Since that day, my heart has continued to grow with love for you, bigger than I ever thought possible.
I am so blessed to call you my son. On this day and every day, may you know how much you mean to me and how incredibly loved you are.
Happy Birthday to the most wonderful son a Mother could hope for!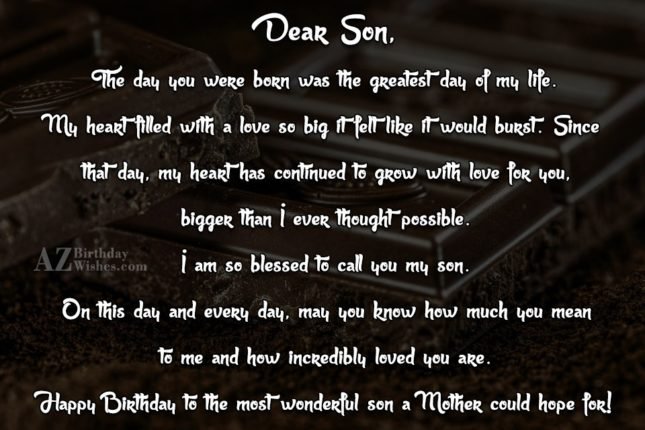 Category: