Birthday Wishes In Hebrew
If you are looking for birthday wishes in Hebrew then you have arrived at the right page. You can easily download the beautiful wishes free of cost and send it to your friend. Here's how to say Happy Birthday in Hebrew Language and some colorful happy birthday images in Hebrew.
The proper Hebrew phrase which means Happy birthday is "yom hu'ledet sameach" and is written as "יום הולדת שמח"
First (and rightmost, since Hebrew is read right to left) word: Yom – day
Second word: hu'ledet – of birth
The first and second words together mean "birthday"
Third word: Sameach – happy (the ach at the end uses the hard "ch" noise Hebrew is known for)
You may also say מזל טוב (pronounced "mazal tov") which literally means good luck – it is used as a blessing to those who are currently celebrating their birthdays, birth of a child, bar/bat mitzva, and more.
learn a few more nice greetings in Hebrew:
Blessings and Congratulations – Mazel u'Bracha – מזל וברכה
All The Best – Kol Tuv – טוב כל
Thank you very much – Toda Rabbah- תודה רבה
All the Best – Behatzlacha – בהצלחה
Good day – Yom Tov – יום טוב
Good morning – Boker Tov – בוקר טוב
Good Afternoon – Tzaharaim Tovim – צהריים טובים
Good evening – Erev Tov – ערב טוב
Good night – Lailah Tov – לילה טוב
To Life – LeChayim – לחיים
Congratulations – Mazel Tov – מזל טוב
Best Wishes – Meytav HaIchulim – מיטב האיחולים
May you live to be 120 – Ad me'ah ve'esrim shanah – עד מאה ועשרים שנה
yom hu'ledet sameach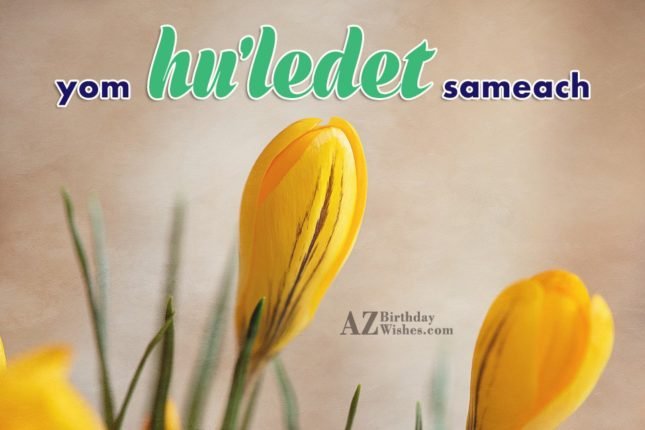 May your life fill with cheerful moments!! Yom Huledet Sameach!!! Behatslacha My friend!!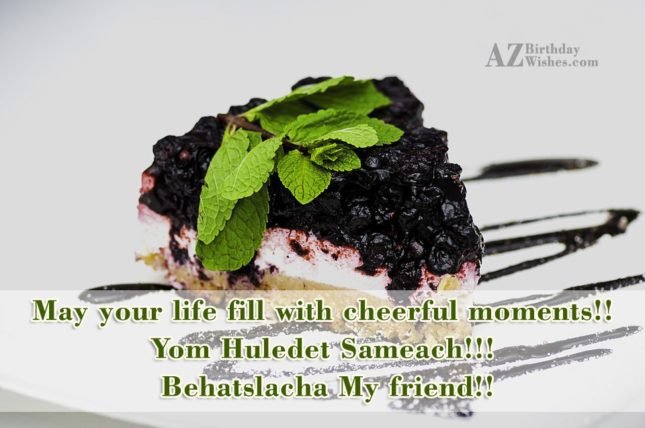 Yom Huledet Sameach!!! I wish you lifelong friendship, love and happiness in your ways ahead.  Toda rabah for being my friend!! Sheyihiye lecha yom na'im!!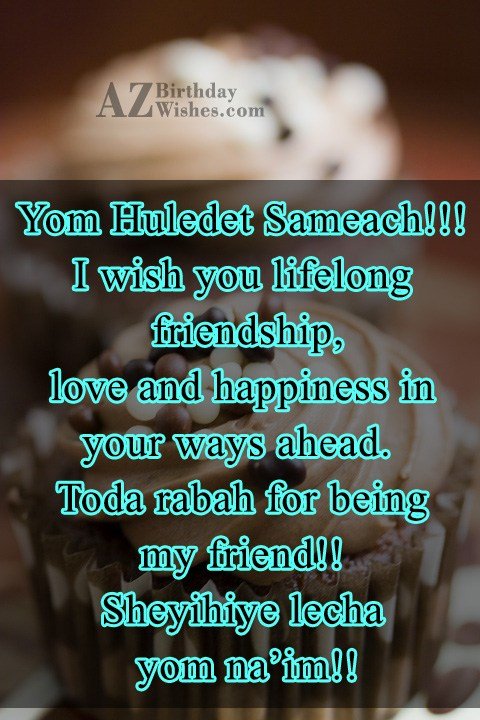 I wish you the very best not only on this special day but also forever. Mazel Tov!!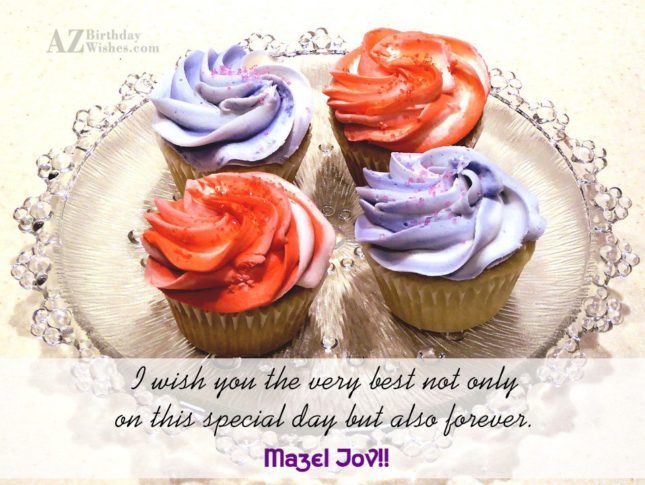 May God flourish your life with happiness all around !! Mazel Tov on your birthday!!! Shalom!!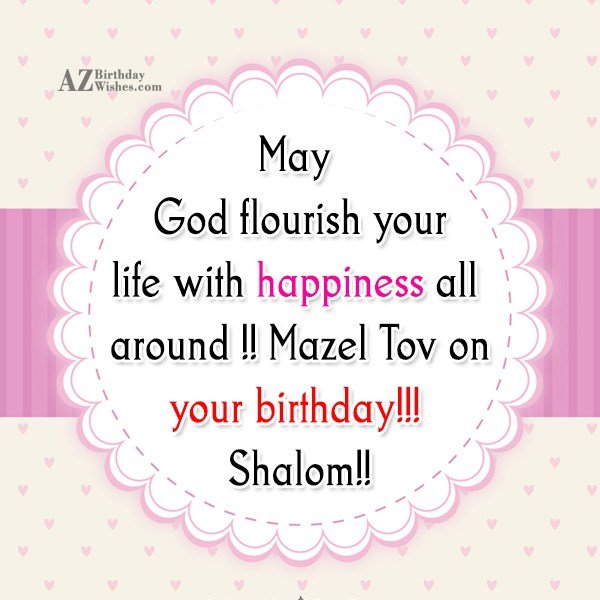 Yom Huledet Sameach!!! Wishing you healthy and prosperous life ahead my friend.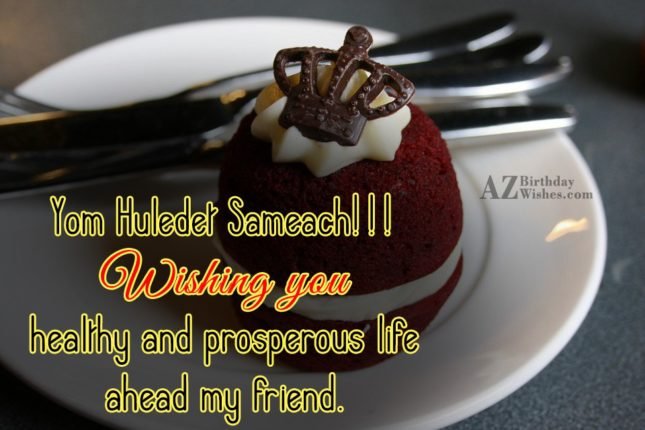 yom hu'ledet sameach