Birthday Wishes For Wife
Wives love affection from their partners – and then some more if possible. Having spent some years of your life married to your sweet woman, you might want to express your gratitude. Show your love and give her that extra attention especially on her birthday. She should know how important she is to you. Express your love and gratitude for everything she brings into your life in the warmest manner. Tag her in birthday wishes all over Facebook, Twitter, Instagram and Pinterest and make her the social media queen for her day. Show her that her birthday is your big day. She has so many roles to play: a wife, a mother, caretaker, cook, organizer, and tutor, driver………to name a few. So keeping in mind the varied roles she plays and her tastes you can wish her accordingly and make her day so happy and memorable that every year she eagerly waits for the day. Pamper her to the fullest and make her feel the importance of her as your soul mate. Make her feel special. It can be anything from a simple bouquet of deep red roses, cakes, personal care items, perfumes, clothes, bags to jewellery, a surprise birthday party, dinner, exotic holidays, yacht, aeroplane……….sky is the limit. It can also be a small gesture of not waking her up in the morning, making tea for her, an off day from the household chores or you doing some for her, spending quality time with her, cooking a special meal for her, even if you don't know how to cook, you can learn some simple recipe for her. Choose her some birthday messages from the following that can be romantic, funny, thankful, and naughty anything or a colorful and sweet greeting for her.
Bear hugs and kisses to my beloved wife on her birthday. May you have a day that is just as wonderful and perfect as you are. I love you wifey. Happy Birthday. Love, your hubby.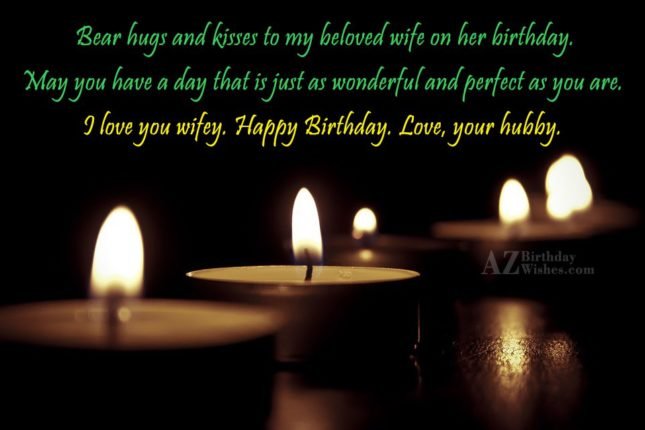 Sometimes wonderful people need to be reminded as to how wonderful they are. You are one such person. So I am taking your birthday as an opportunity to remind you that you are someone I would never want to lose. I love you. Happy Birthday wifey. Hugs and kisses.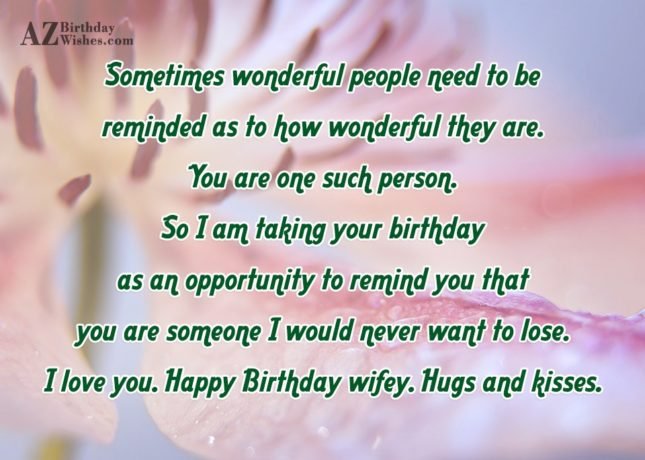 I have made several mistakes, but you always find me perfect. I may have hurt you a zillion times, yet you always forgive me. I may have forgotten to remind you how much I care, yet you never let a day go by without me feeling special. Thank you for all that you do. A very Happy Birthday to the best wife in this world from a husband who loves her the most.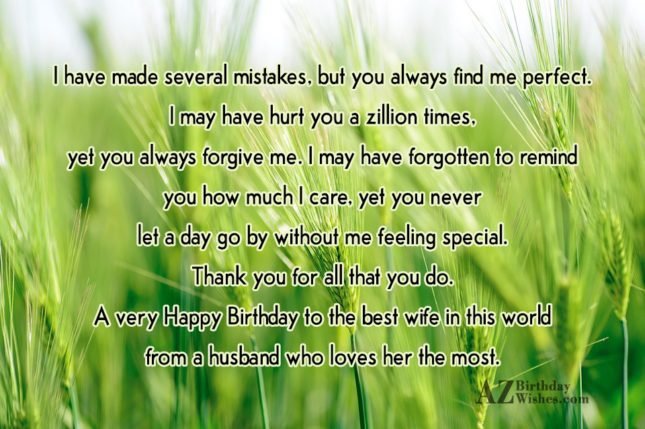 Words cannot describe as to how grateful I am for all that you have done for me. Thank you babe. I love you a lot. I always want to see you smiling. I never ever want to lose you. Happy Birthday to you.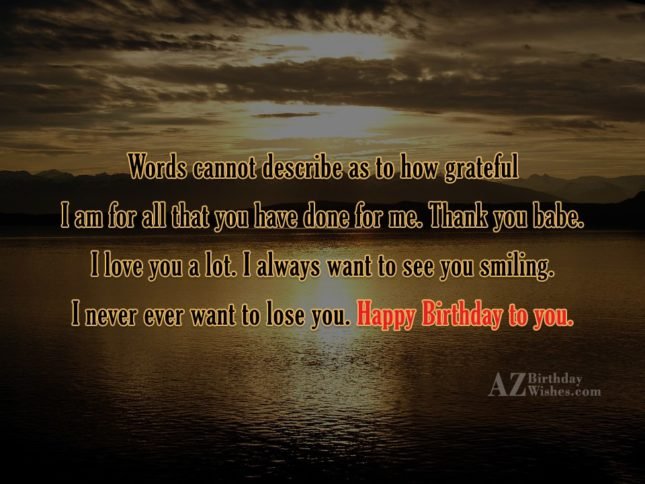 I may have not been the best husband ever. But that never stopped you from being the best wife ever. Thanks a ton for all that you have done for me. I love you to death. A very very Happy Birthday to you.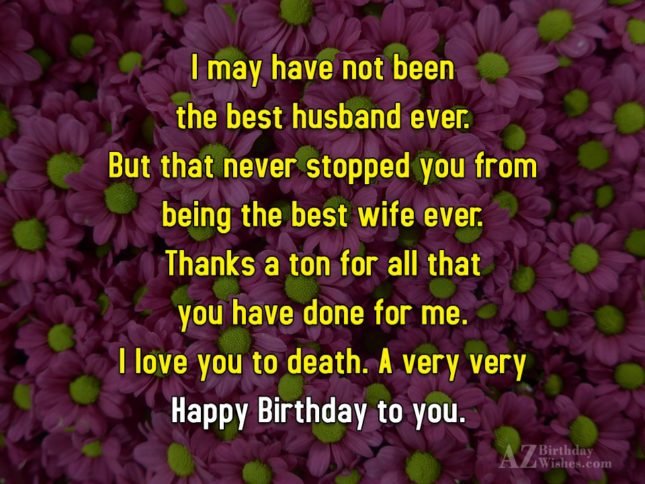 The most fortunate day of my life was when I met you. The most happiest day of my life was when I married you. Today on your birthday I feel like the most fortunate and happiest man on the planet to have a wife as perfect as you are. I love you. Happy Birthday.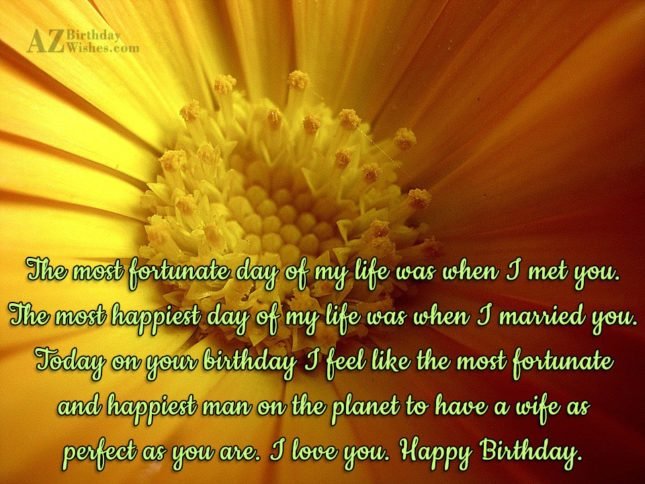 The most wonderful gift of all God gave me was in the form of my life partner. I have no clue what would I do without you. I love you sweetheart and I find myself so fortunate that you love me too. A very Happy & Pleasant Birthday to the most beautiful woman I have seen.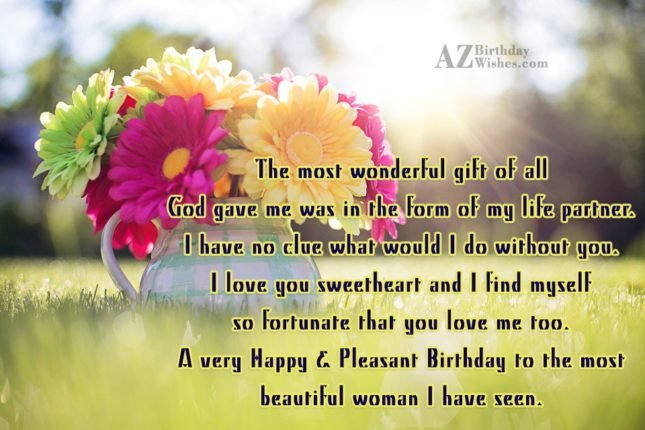 Happy birthday to someone who makes my life complete,
Every day and every which way,
You are the best is all I can say,
Wish you a lovely day!