Birthday Wishes For Step-Mother
It is next to impossible to forget your biological mother. Your stepmom is a part of your life because of your parents' divorce or your mother's untimely death. Accept her and move on. While she's not your maternal mother, most stepmoms do the same amount of work as a real mom does. Stepmother are not always bad as you read in books or movies. They can also be loving and caring like your real Mother. It is stereotyped to portray your step mom as bad. Bond with her and try to shed this stereotype. Wish her a birthday Wish by sending some gift or birthday card with great wishes messages. Your greeting should be touching enough to change your stepmother's perspective towards you and your family. It will be easier for her too to accommodate herself in the family after being liked by you. Also don't forget that your stepmom is your father's love. If not for anything else, do it for your father's happiness. Step relations are more often misjudged and are naturally never given a chance to prove that they can work out. As her stepson or stepdaughter, extend a warm hand of friendship and acceptance by sending her a colorful greeting which would be the perfect way to break the ice.
I love everything about Disney movies except the fact that they have always portrayed stepmothers as evil women. In reality, stepmothers like you are the angels which bring broken families together. Happy birthday to my dearest stepmother.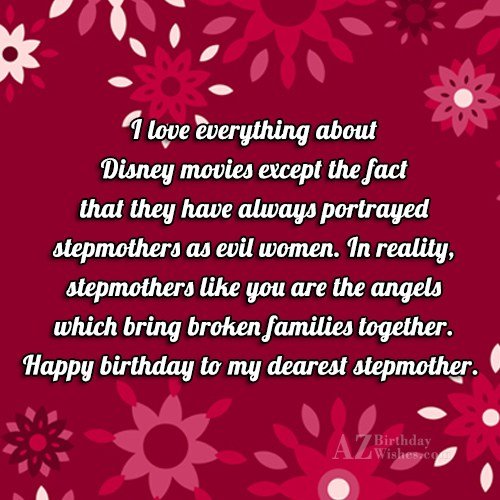 When you came into the family, I accepted you only because dad loved you. But now I am so fond of you, it is becoming hard to accept that I found it hard to accept you earlier. I love you, happy birthday stepmom.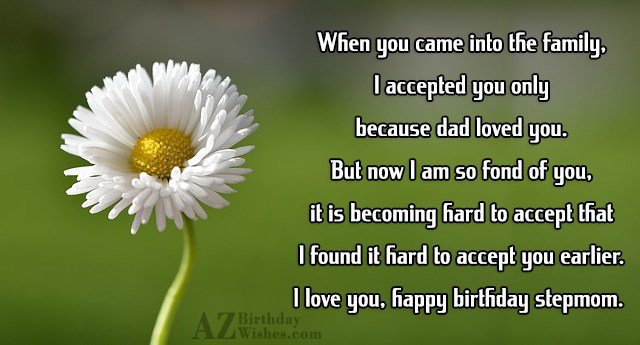 I always understood that dealing with your new husband's daughter is not exactly what you want to do just after getting married. And you always understood that dealing with my father's new bride after my mom's death was not exactly what I wanted to do in my teens. We both have perfectly understood each other from the start. Happy birthday to my understanding stepmother.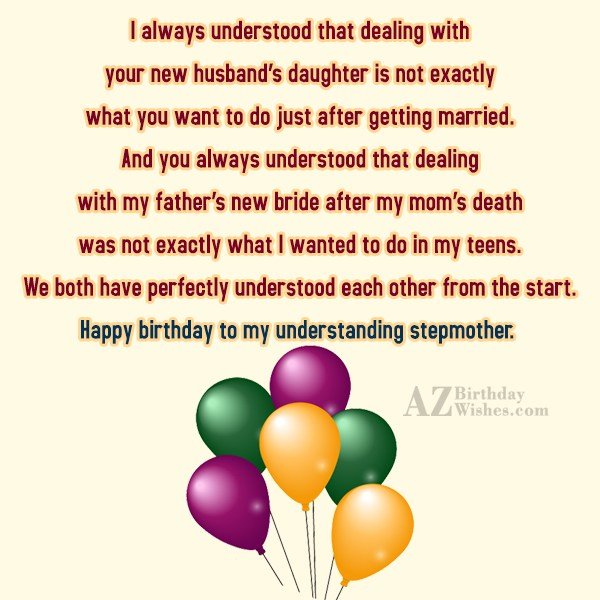 You have always shown great regard and respect for my late mother even though you had no reason to. And that is why I will always show great regard and respect for you. Happy birthday to my dearest stepmother.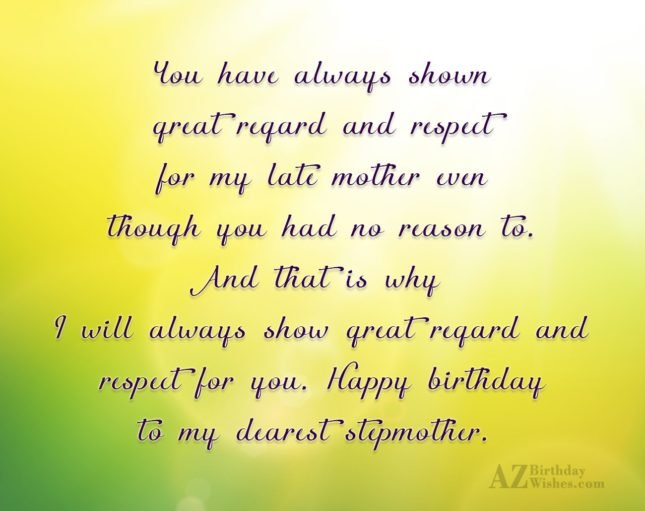 My life became pitch dark after the death of my mother. But after you came into the family, the radiance of your motherly love brought back the light in my life. Happy birthday to the most amazing stepmother ever.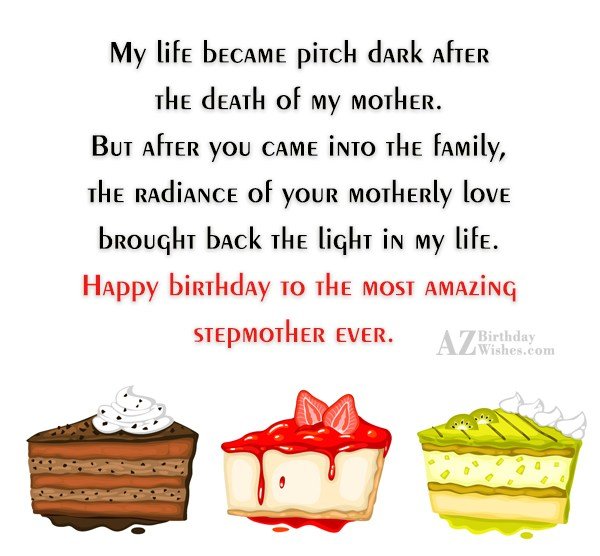 When I lost my mother, I thought I lost everything in life. I never expected that in return, I would gain a friend, sister, agony aunt and a guide in the form of a stepmother. Happy birthday.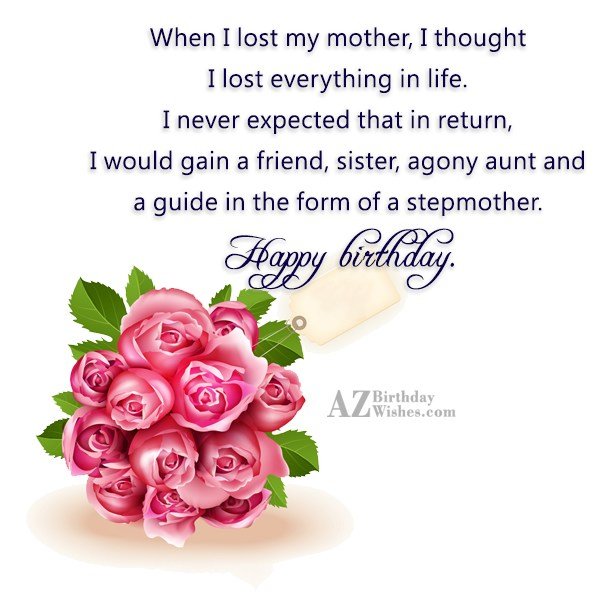 You can never be my real mom but as a stepmom, there couldn't have been anyone else who could have been more caring, loving and nurturing than you. Happy birthday.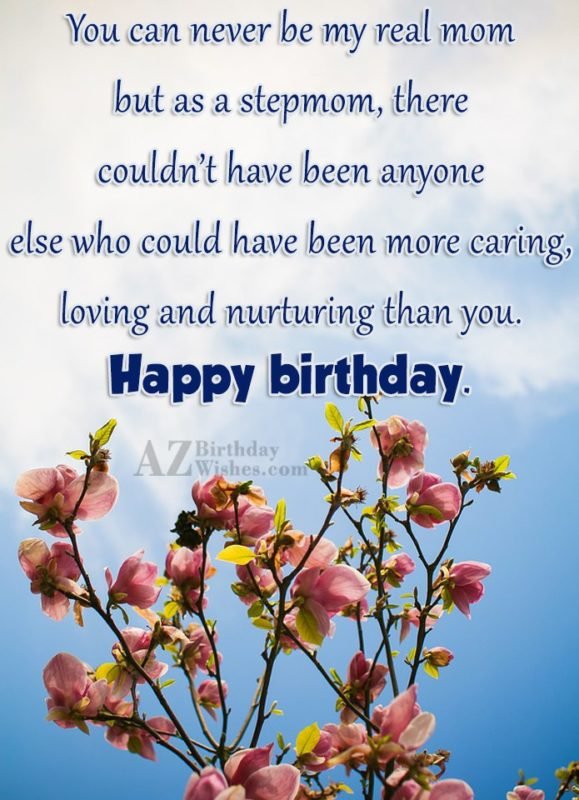 I used to hate the fact that dad loved you so much. But as the years have gone by, I have realized that you are a wonderful person. Now I see why dad loves you so much and brought you home as his new wife. Happy birthday to my stepmom.