Because this birthday greetingis meant for you…
Because this birthday greeting
is meant for you today.
It's filled with wishes for the best
that life can bring your way.
And here's an added wish that
when your special day is through,
The year that's just ahead
is full of happiness for you.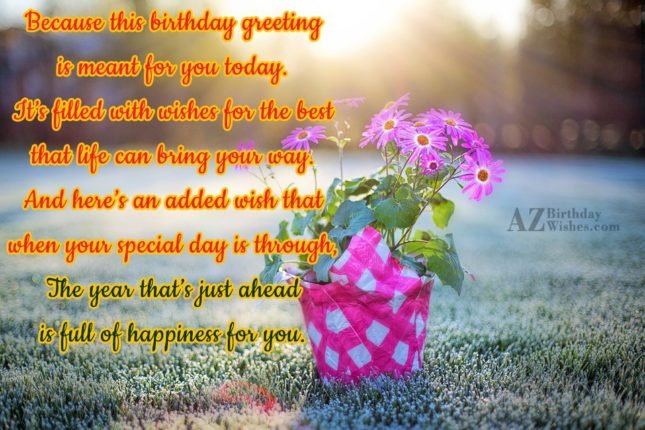 Category: