A happy lifeshould always be ..A voyageof…
A happy life
should always be ..
A voyage
of discovery.
With new ideas
to understand ..
Exciting work
that needs your hand.
With treasures only
you can find ..
Adventures of
the heart and mind.
And always new worlds
to explore ..
On wisdom's gold
and distant shore.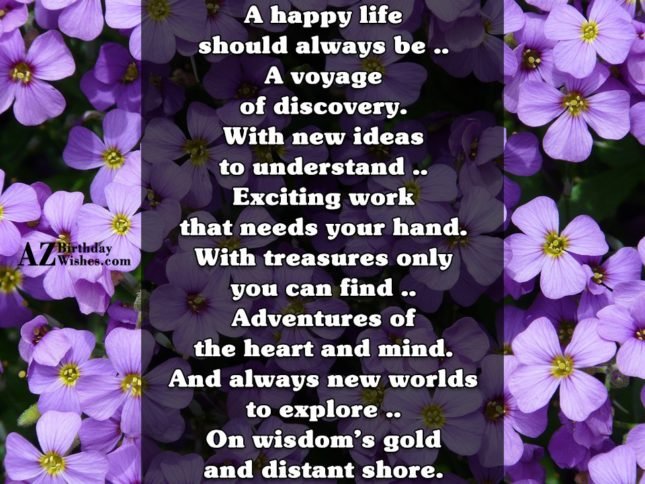 Category: